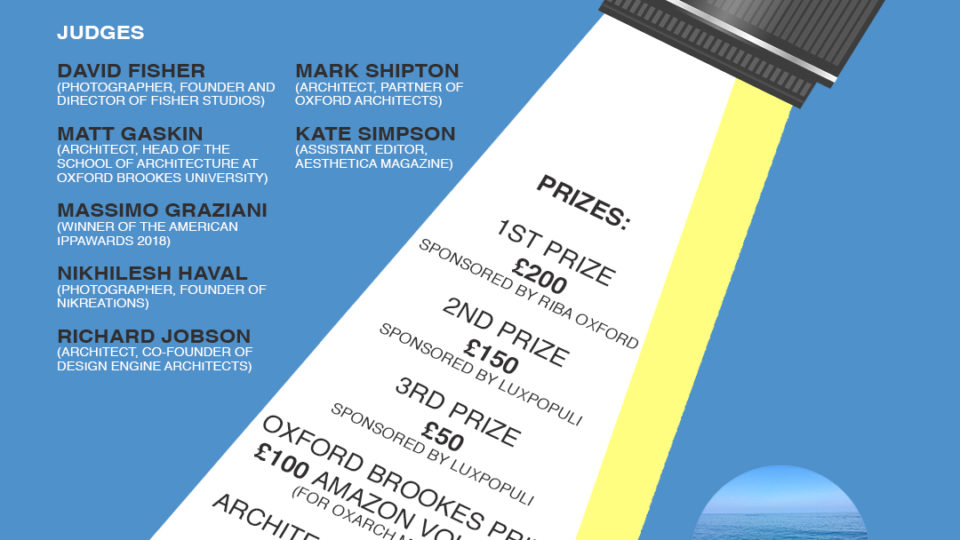 Architectravels is proud to announce the first edition of a photography competition in collaboration with OxArch – The Oxford Architecture Society. This competition is calling for all photography enthusiasts that love architecture and travelling! Whether you are an amateur, professional, architect, designer or nothing from the above this competition is for you!
It must include Travelling and Architecture elements.
Free to participate*max 3 photos per person.
Please submit your photos to the following email address : photosubmission19@gmail.com
and get a chance to win:
1st Prize – £200 sponsored by RIBA Oxford
2nd Prize – £150 sponsored by Luxpopuli
3rd Prize – £50 sponsored by Luxpopuli
Oxford Brookes Prize – £100 Amazon voucher (for Oxarch Members)
Architectravels Prize: £100 (For Architectravel Members on Instagram)
Good luck to everyone!